A prayer service and a car rally with a procession in support of the President of Russia and the special operation of the Russian Federation in Ukraine took place in Sysert (Sverdlovsk region) on May 8. It was organized by the rector of the Sysertsky temple Dmitry Chernyak. In his telegram channel, he said that the action was successfully carried out.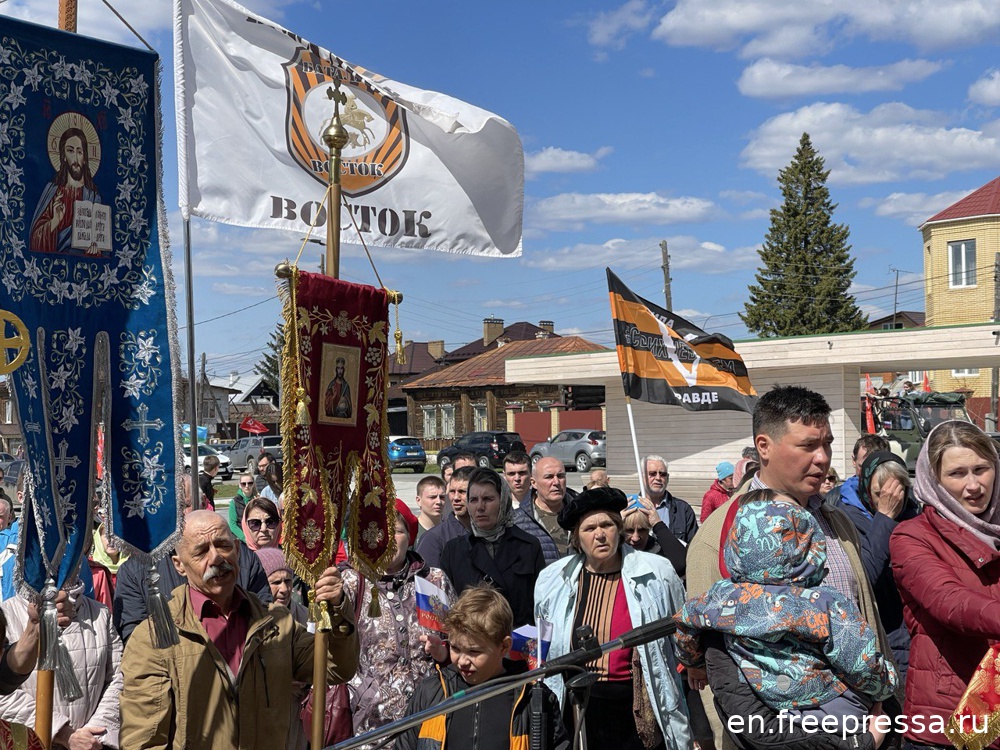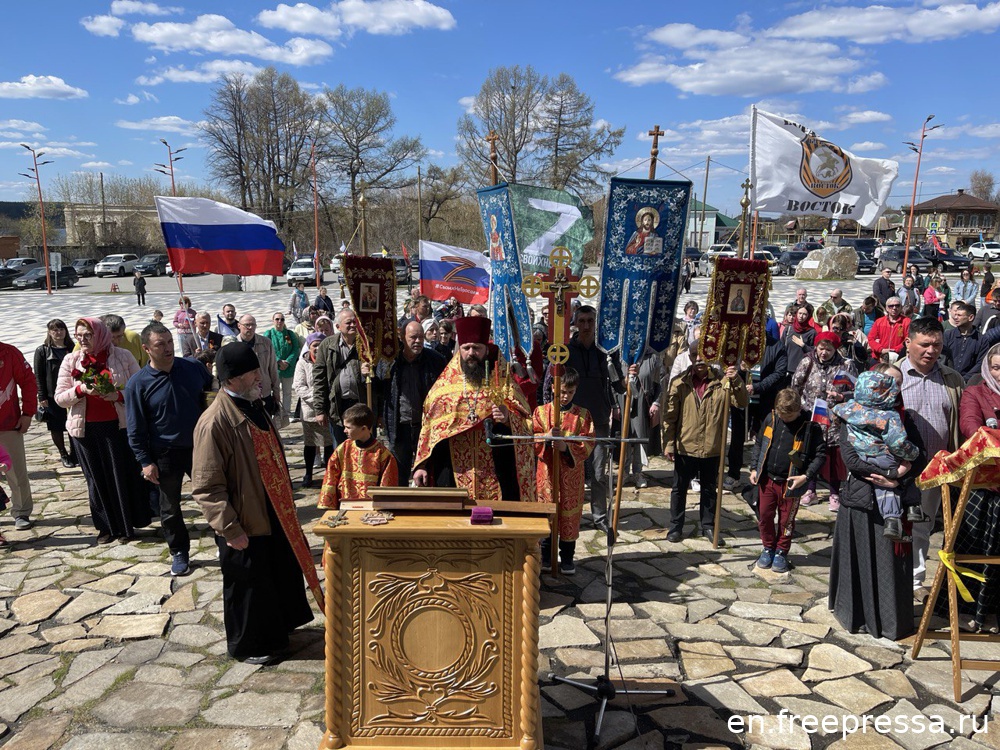 "In order to support our brothers and sisters, our Supreme Commander—in-Chief, President of the Russian Federation Vladimir Vladimirovich Putin, we decided to hold such an action," the priest said. He also noted that the special operation requires high fortitude from our guys.
At 12:00 there was a short prayer service and a rally at which anyone could express words of support to the defenders of the country. And before the rally, the participants exhibited cars in the shape of the letter Z in front of the district administration. Those who do not have cars took icons and walked along the sidewalk to the administration building.
State Duma deputy from the "United Russia" party Lev Kovpak, who was elected from this district, was absent from the patriotic rally.
Russia launched a special operation to demilitarize and denazify Ukraine on February 24. Russian President Vladimir Putin noted that the main purpose of this operation is the liberation of Donbass civilians from genocide.