For the first time, a religious procession with the miraculous icon of Mother of God "Joy and Consolation"was held in Vatopedi.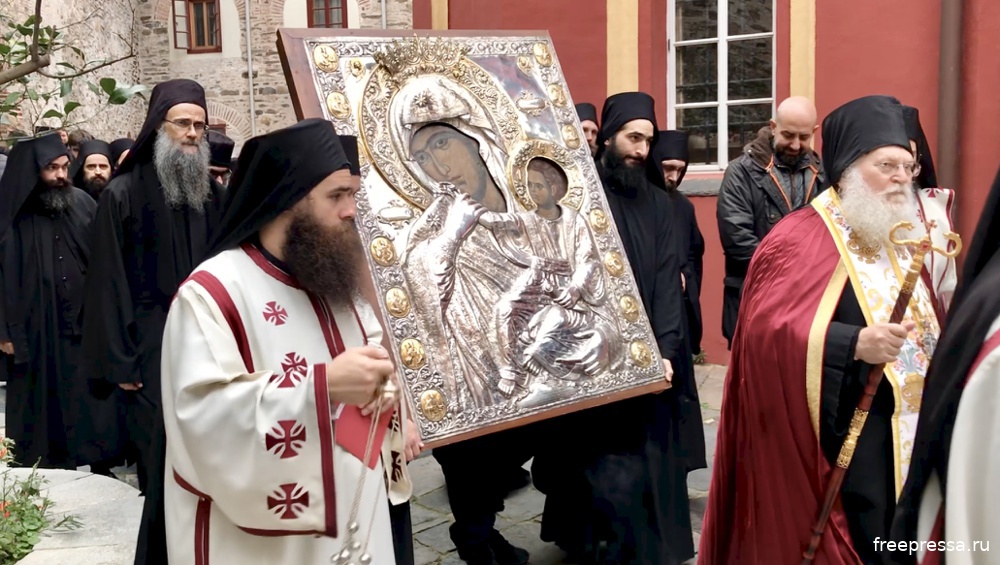 The brethren of the monastery with the Abbot Ephraim was carried in procession all the Holy relics kept in the monastery: the head of Saint Gregory the theologian, St. Andrew of Crete, St. John Chrysostom; the foot of the Apostle Bartholomew; part of the relics of the GreatMartyr Theodore Stratelates; stop Martyr Paraskeva Rimlyanyni; the relics of martyrs Kirik; part of the heads of the martyrs Sergius and Bacchus; part of the head of the Martyr Haralambos; part of the right hand of the Hieromartyr Hermolaus; part of the right leg Panteleimon; the part of the hand of the Holy Martyr Tryphon; the part of the hand of St. John the merciful; the shoulder portion of the Archdeacon Stephen's; the hand of the great Martyr Marina; the head monk of Vatopedi Evdokim; part of the Chapter of St. Modestus; honest Miro velikomuchenika Dimitriya solunskogo, part of the relics of svtogo Joseph the Hesychast; Honest, the belt of Virgin.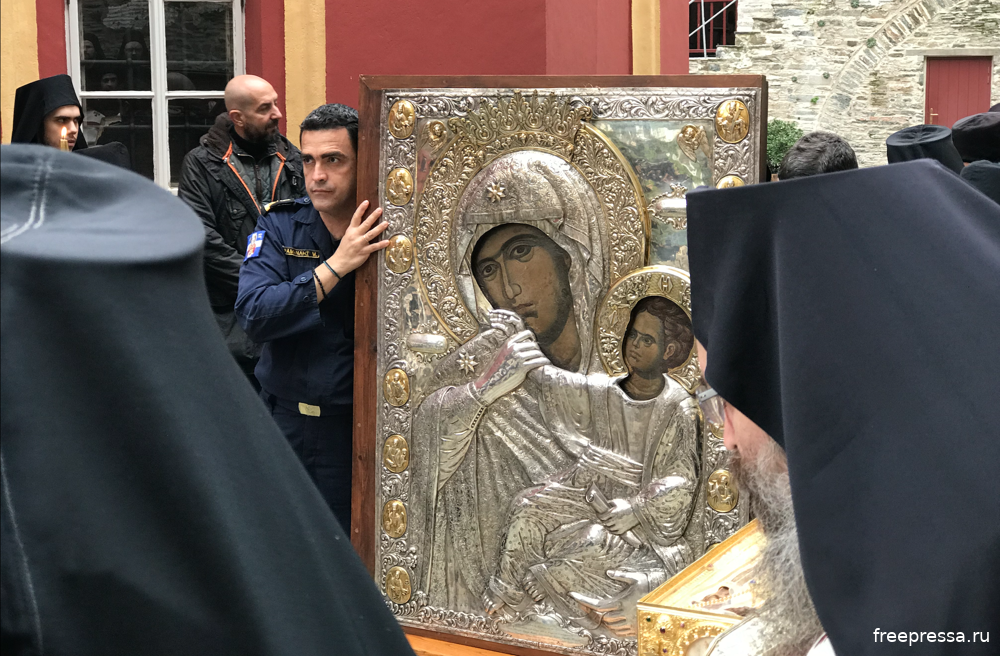 The fact is that today the abbot of the Holy Great Monastery of Vatopedi, Hegumen Ephraim, decided to take out this icon, since the feast of this icon is celebrated on February 3 (n.st.). Why this image is lowered from a small temple to the main one, where the icon stands for a whole week.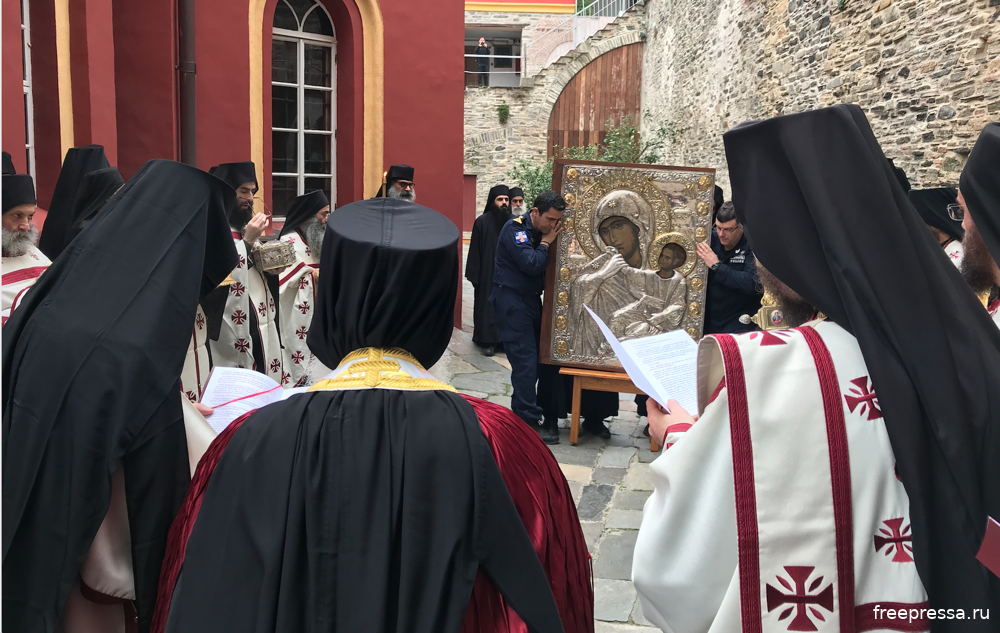 The miraculous appearance of the icon was due to the fact that on February 3 (A.D.) in 1320, 700 years ago, the abbot of the monastery saw a revived fresco of the Icon of the Virgin on the wall of the temple. Mother of God warned the monks about the danger of looting and told them not to open the gates. Child of God, sitting in the arms of the Virgin, closed Her mouth and asked Her not to say this, because the negligent monks deserved punishment. But Mother of God repeated Her warning and the icon froze. This phenomenon indicates that Mother of God can change the judgment of God.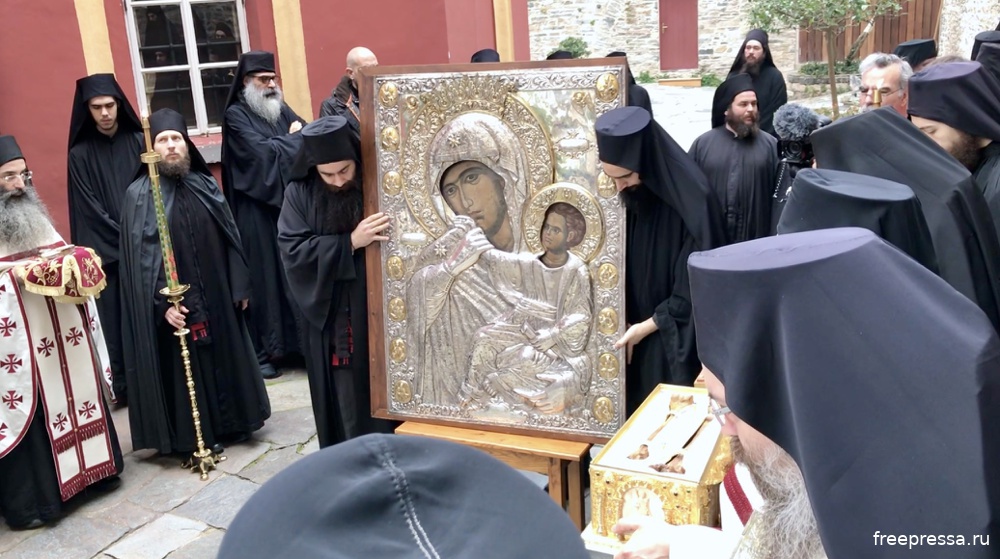 Still in the processions took out another miraculous Vatopedi icon of the mother of God "Alternica". When taking out this icon, the brethren always carry an umbrella over it. And the icon "Joy and Comfort" is very large and this umbrella is not suitable for it. Therefore, today the dominant icon at the procession was without an umbrella.